Ballads From The Black Sea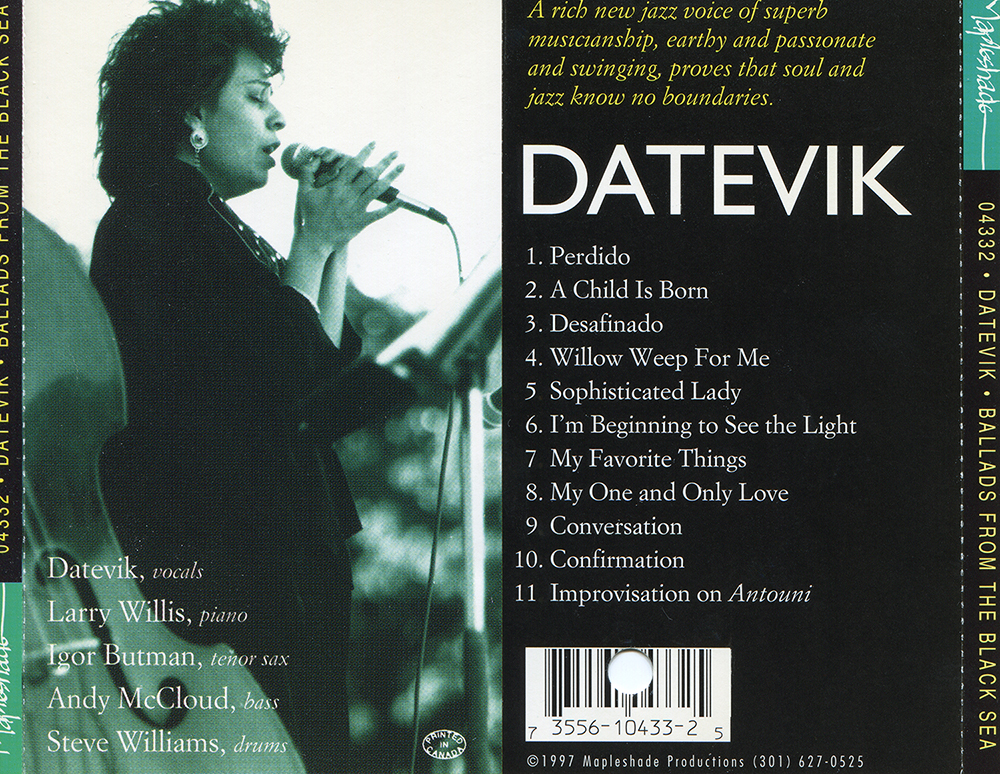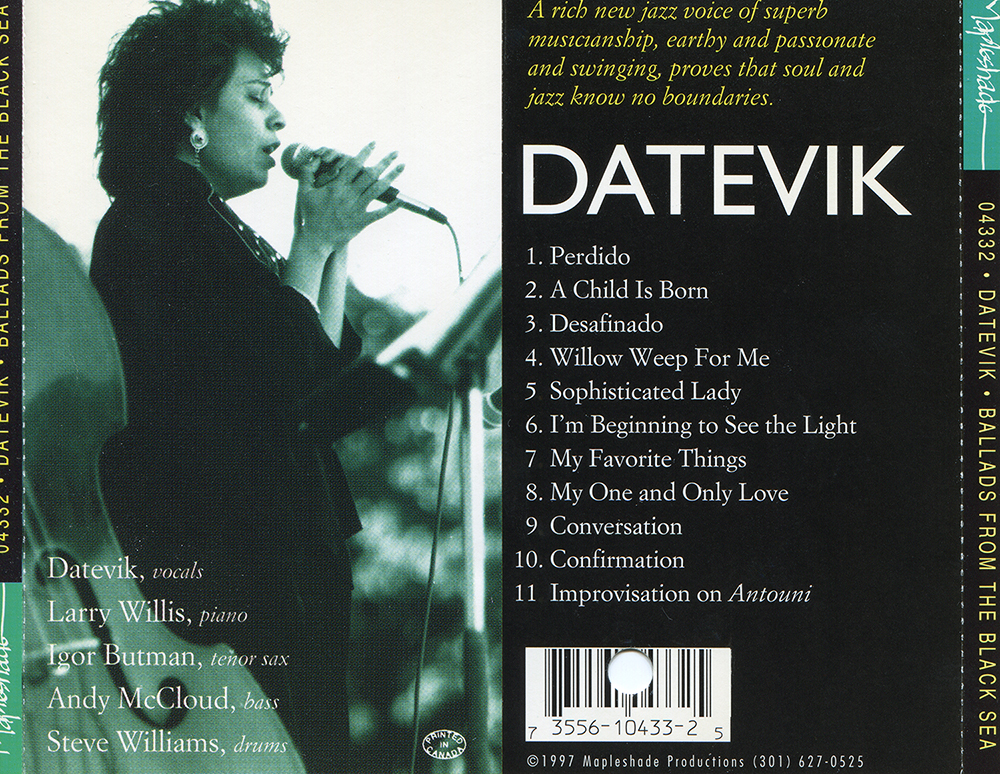 Ballads From The Black Sea
MAPLESHADE RECORDS PRESENTS
DATEVIK HOVANESIAN "BALLADS FROM THE BLACK SEA"
Ballads from the Black Sea, U.S. debut of a jazz singer with the thrillingly rich, throaty contralto voice. A born improviser gifted with uniquely swinging phrasing and delightfully natural scatting. Known as the First Lady of Jazz in the former Soviet Union; now launched on the New York jazz scene. She is accompanied by world famous jazz musicians; Larry Willis quartet. Beautiful Ballads, American well known jazz standards, includes compositions by Duke Ellington, Gershwin, Jobim, Rodgers ........
"DATEVIK HOVANESIAN IS THE FINEST NEW VOICE I'VE HEARD IN A QUARTER CENTURY…"
George Avakian
Producer for Miles Davis, Duke Ellington, Sonny Rollins, Dave Brubeck, etc.